Pre Wedding Photos-It is important, not important. These contradictory views often accompany the concept of pre wedding photos done by a growing number of couples who will perpetuate itself in eternal commitment.

Each has its own reasons to do so or not. What is clear, pre wedding photos this takes preparation are no less mature than the other wedding preparations.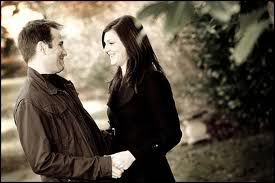 The main one is finding the right concept for a "soul" of every pre wedding photo shooting. Increasingly, the idea or theme for
pre wedding photos more diverse
. There is telling about the daily activities of courtship, tells the story from beginning to end dating relationship, or create unique and funny stories.
This will determine the selection of location shooting, if you want to be in the city with an urban atmosphere, amidst the beautiful nature, or simply in the studio.
On the other hand, properties are shown in the photo also need to be considered properly. In this case involves the selection of costumes, as well as other objects that can strengthen the story. For example, with objects that have shared memories or objects that become self-reflection character of each prospective bride.
A pre wedding photos really should not only display a pair of bride romance, but able to tell or reveal another side without passing words.
In this case the proficiency of the photographer in capturing the emotional sides of both partners is needed. Thus, a simple photo could look so beautiful because it emits a strong emotional nuance.
Of course, to get a picture of this ideal, everything must be communicated in detail to prospective photographers. It would be better if you and your partner bring to simmering ideas together, although not rare, unique ideas of the photographer can also be taken into consideration.
On the other hand, the concept of images until the desired editing process it became one easy way to select the most appropriate photographer. In order for this concept can be executed to perfection, should be adjusted to the style, taste, and skill of a photographer.